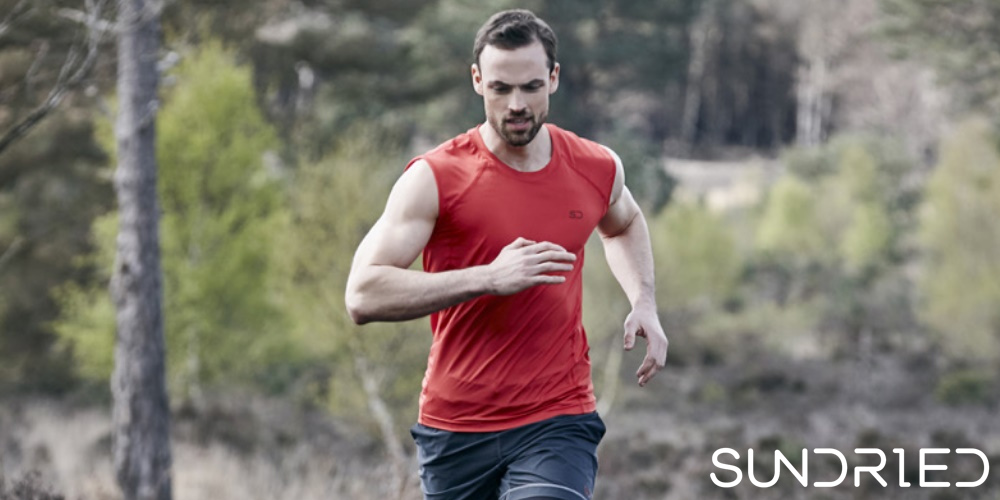 We are pleased to announce we have teamed up with Sundried an ethical activewear company that will be providing students on our courses with T-shirts.If you are a Personal Trainer, Fitness Instructor or Group Exercise Instructor and looking to generate an extra revenue stream then why not join their Ambassador program?
About Sundried
Ethical activewear brand Sundried is created by Personal Trainers, for Personal Trainers.
Crafted using the latest technology and responsibly sourced materials, Sundried activewear will support you sport, and your clients.
Sundried is the qualified choice for leading personal trainers, with our ambassador programme offering trainers a chance to share our ethos and earn secondary income.
Sundried are ethical throughout our production, regulated by The Low Carbon Innovation Fund to ensure our carbon footprint is kept to a minimum. We encourage you to continue our ethos once you receive your garments by creating activewear designed to be washed cool, sun dried.
Sundried are a charitable brand, every purchase is accompanied by a pledge to charity Water for Kids.
All Sundried staff are Level 3 REPS personal trainers who help build our ambassadors business with marketing and online support.
For more on Sundried visit: https://www.sundried.com/pages/our-values
Or to join our ambassador programme: https://www.sundried.com/pages/what-it-takes
Share this: