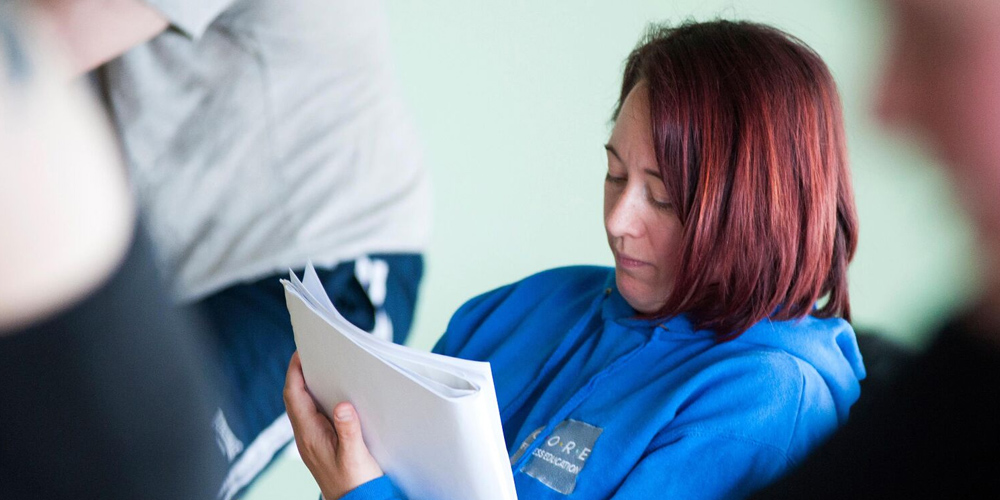 For many fitness enthusiasts personal training can seem like the dream job, what could be better than training others for a living, being your own boss and not being sat at a desk all day?! Today I am writing about what you need to get into the industry in terms of courses and my own experiences having done the courses myself as well as taught them.
Its been nearly 12 years since I gained my original fitness qualifications. I did my courses originally down in Bromley and worked in a chain of council gyms in London. Folllowing this I moved up to York for medical school and worked in arrange of different gyms teaching classes, freelance personal training (PT) and also at David Lloyd and Nuffield. For me, working in the fitness industry has always been rewarding and I am still in touch with many of my old clients and colleagues today. The fitness industry taught me many skills that I think are extremely important in life including communication skills and business skills. Following graduation from medical school, I founded CORE Fitness Education as a training company, with its main aim being to create great PTs, and that is still the companies only aim.
UK qualifications
In the UK, the basic qualification is set out and agreed through consultation with lots of different organizations. Ofqual in the UK, are a bit like the police and are the authority of the educational world. There are then awarding organisaitons, these are companies that are able to deal with ofqual and either take already made qualifications and/or create new ones. There are lots of awarding organizations, CYQ, Active IQ are just some of the popular examples. Training providers are like colleges or schools they can then access these qualifications and deliver them. As long as they meet the minimum syllabus standards then all is well. Training providers have leeway to add more material, depth and a licence to deliver the course the way they want within reason. All appropriate courses will be approved by REPs, a non profit organization whose aim is to help regulate the industry and trainers. You can find out more about reps here: http://www.exerciseregister.org
Which course?
To become a PT, you will need a level 3 personal training course. Some companies will do a combined course with level 2 fitness instructor which is the qualification you require before you can do the personal trainer course. With others you will do one first and then the other. It is quite easy to get bogged down with the choices, some offer 'diplomas', others offer certificates, both will allow you to personal train so check the content instead to see which entices you more and also check the cost!
After that there are a range of further courses you can do to improve your understanding. Some courses are qualifications, others are considered CPD courses. REPs recommend that only Suspension instructor, Kettlebells instructor and Studio cycling require at least 8 hours of teaching with an assessment. Other courses have no specific requirements so start working and then decide what you need, it can be easy to do too many that you don't need or that do not allow you to do anything you couldn't do before. Further qualifications that can be done include exercise referral, pre post natal and specialist level 4 courses amongst others.
Which awarding organization?
Many training providers use a variety of awarding organizations. CYQ is one of the oldest for fitnesss qualifications. Active Iq is newer but has still been around a long time and some argue are more innovative. Bottom line, which ever you choose they give you the same qualifications. My own qualifications were done with CYQ and I have previously worked as the medical advisor for Active IQ a number of years ago. Therefore I like them both and at core fitness education we pick and choose the awarding organization depending on the course. For PT we currently use CYQ and have a great relationship with them. For exercise referral we use Active IQ and again find them to be very helpful.
Which training provider should I choose?
I feel this comes down to the course, some training companies are great for specific courses and have a niche. Therefore there are a lot of training companies I admire. Being biased, I would always say CORE Fitness Education! I personally feel that becoming a personal trainer is 40% theoretical and 60% practical skills therefore I do not believe in online courses and have been caught in this trap of providing support for students of other companies delivering them in the past.
Generally the students are of poorer quality and many do not finish their course which is a real shame. Whether you decide on a blended course which is what CORE fitness Education runs (online learning and face to face days) or fully face to face is dependant on time availability and your style of learning. There are lots of fantastic providers out there but taking the time to find out more about each of them before committing is important.
So what questions should I always ask before choosing a course?
Who is the tutor?
At CORE Fitness Education, all our personal training tutors have over ten years experience, at least a qualification higher than the PT course and extensive regular training to make sure they are up to date, having a small team makes this easy to do. So whoever you ask, check who their tutors are as unfortunately the minimum standard is just someone who has that certificate, which personally if I turned up to a course and someone with little actual experience and only that qualification was teaching it; Id feel ripped off!
Does the tutor actually work as a personal trainer? (no point if they have no experience!)
With a vocational course if the tutor does not work as a PT or does not have significant experience, then you are going to learn facts, you wont get stories, things to inspire you, anecdotal experiences and lesson that you cannot learn from a textbook. I believe a course really becomes something more when a tutor can really draw on their own experiences, both their mistakes and their successes. Both myself, Paul and Chris who teach our PT courses, have made mistakes in our own businesses but also had a range of successes too and hopefully adding these into the teaching mix makes for more lively discussions and teaching.
What support will I get? This is important, and many companies do it many ways. We do it through a facebook group that's private, the students interact and get to know each other and it usually works well. They also provide each other with support. All our students will usually have my mobile and the tutors which means most things are dealt with quickly. It does however mean that I can get phone calls in the evening my latest being 2am! but I guess when you enjoy your job it doesn't feel like work!
I am also a believer in post course support. There is no point in getting a certificate if you can't get work, we help our students that want it write cvs and business plans and help to get them prepared for interviews. I am currently working with two of our PT students who are going for David Lloyd interviews and they have passed the first round and have a call back interview so we are now prepping for that together.
Our students also get mentorship from our experienced qualified students which I think is great and extremely important in them being able to see the knowledge they have learned applied. We have some fantastic ex students who help us run this well. With the principles of the Core Fitness Education business not being about profit, we make sure that support such as that described above is always free.
What resources are available? Resources and learning materials are important as there is a lot to learn. We have some great guys in our team who specialise in education, and ensure that we have a range of resources to suit different learners. We provide online learning videos which we create ourselves, manuals and workbooks as well as 2 mock papers for each section. Whoever you go with check there is a range and that they work with your chosen electronic devices. Nothing worse than trying to read something on your iphone that's flash based!
Whatever the course you choose, try and speak to some old students, ask in places you want to work and see who they did it with. There are hundreds of choices out there, just make the one that you think is not only going to get you your certificate the quickest but rather going to equip you with the skills you need to succeed.
Some useful websites:
http://www.cyq.org.uk
http://www.activeiq.co.uk
http://www.corefitnesseducation.co.uk
Share this: