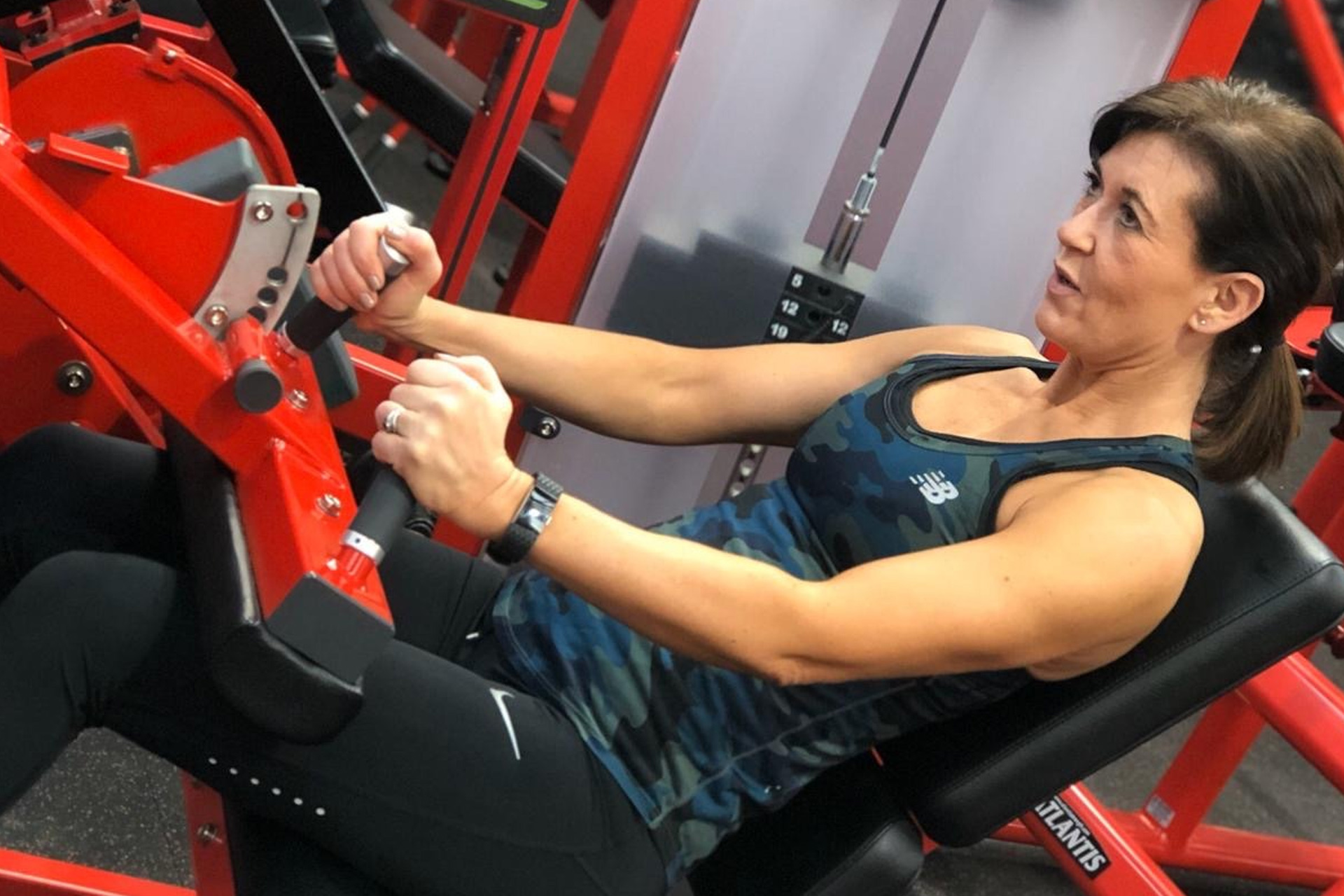 Mel Bligh is a CORE Fitness Education student who achieved her L2 Certificate in Fitness Instructing and L3 Personal Training in 2019.
I'm a self-employed learning and development consultant and have been for the last 16 years. I specialise in leadership, team and culture development. In my work I facilitate leadership programmes, team workshops and 1:1 coaching.
However I've always been passionate about fitness and wanted to find a way to bring it into my day job. Getting my L2 and L3 qualifications means that I can begin to merge my job with my passion. I now want to focus on helping those over 40 with their fitness, wellness and empowerment.
Coming into the course I was nervous and excited. It was a little intimidating signing up as most of the people were half my age! I was worried about being the oldest course delegate and people thinking "why is she on the course?" I was concerned about learning new things like the anatomy and physiology - all those bones, muscles and joint names were difficult to remember. The last time I learnt biology I was at school and I wasn't sure that my brain would be up for it or that I would be able to retain all the information.
My life style meant that it was difficult to revise. I have a very busy life! I have two girls, aged 10 and 13, and I work away for at least half of the month. I didn't have long periods of time to revise so I had to study little and often; this meant studying when I would have usually had time out to relax. I got up early in the mornings to study and did lots of revision over the Christmas holidays. I still wanted to enjoy time with my family so I carved out pockets of time for myself in lieu of my usual hobbies. I travel a lot for my job and don't have a standard week - this presents challenges, but also opportunities. When I was away I would take my iPad and notes with me and try and do an hour of study each day.
My top tip would be to get organised with your studying and start early. When you sign up for a CORE Fitness Education course you get access to the e-learning. If you can do most of the e-learning before attending the classroom session this helps. I watched all the e-learning videos and took thorough notes at the same time. This meant pausing the videos and capturing key points. It took me quite a lot of time, but it helped me retain the information and it was brilliant when it came to revision.
My top 6 tips for returning to study after a break are:
1. Start early. Work through the e-learning as soon as you enrol.
2. Take good quality notes that will help you revise.
3. Use flash cards for anatomy. For L3, I had a flash card for each muscle - origin, insertion and action. This can be overwhelming, so learn muscles a few at a time which helps you retain the information over time.
4. Use visual apps to help you understand - I used 3-D Human for muscle revision and it was invaluable.
5. Study little and often - a few days a week for a small amount. I found if I studied for too long, my brain switched off.
6. Believe in yourself - if you put the hard work in, of course you can achieve your goals!
Share this: